Happy New Year

8 January 2014 | Victoria
Happy New Year Everyone from Rapid Address Labels.
At the end of last year we launched our new website to try and improve our service to you and so far this has been a great success. The faster page loading speed, increased variety of products and new express despatch option have been a real hit with existing customers and new customers alike, however we are eager to find out what you think. If you have any comments on the new website, new products or even to comment on our service we would love to hear what you have to say so feel free to let us know by commenting below.
So what plans do you have for the new year?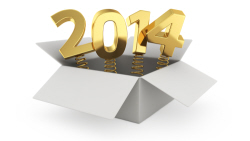 A new business venture?
Expanding a business?
Moving house?
Getting married?
Celebrating a new arrival?
De-cluttering?
Whatever your plans are for 2014 we hope it to be as happy and successful as possible for you and we hope our services and products can offer a way to assist you on your way to greatness.