Why should I choose PPI?

1 Comment

17 June 2014 |

Victoria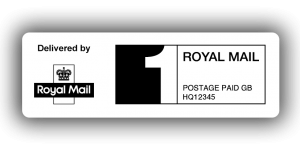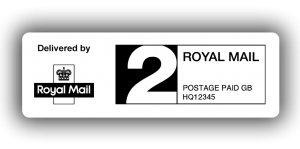 You may or may not have noticed that we have recently introduced a new range of labels to the website. Our Royal Mail PPI labels are now available for purchase. 'But what are PPI Labels?' I hear some of you ask! Well in this post I am going to explain to you what they are, who they are suitable for and what the benefits of using them are.
For most individuals, sending a letter or parcel by Royal Mail involves nipping to the post office to wait in a long queue of customers for a rediculous length of time and pay anything from 53p upwards for your Item to be despatched. However, as i am sure you can imagine, for businesses who send copious amounts of letters and/or parcels on a regular basis, this is a tedious process that most would care to avoid. For these people Royal Mail came up with a service that allows you to pay direct for the goods you want to send using special Printed Postage Impressions (PPIs), that are presented on a letter or pacel as an alternative to a stamp. The PPIs hold a unique licence number for each company's Royal Mail account which they can then pay for online. The letters and parcels can then be collected or dropped directly to a sorting office or post office making it quicker and easier for the company. No more standing in queues for each parcel to be priced and labelled seperately.
An additional benefit to using PPI Labels includes the volume discounts you receive with a Royal Mail account. If you're a company or individual who sends hundreds and thousands of letters or packages each year via Royal Mail, they reward you with discounted services. But where should you get your PPI Labels from? Why here of course!! Here at Rapid Address Labels, we have a vast range of the PPI Labels for each of the Royal Mail services which we print onto convenient rolls of 500. We do all the difficult work for you, like designing and formatting the label with your unique licence number, production and printing of the labels and finally sending it to you, our eagerly awaiting customer for you to simply peel and stick on all your packages. And, just like Royal Mail, we offer bulk discounts on purchases of more than 1 of each product so you can find yourself saving even more money than originally anticipated!! Now isn't that just great!!